The Post Apocalyptic: N M Browne
I am writing this on the day after the US election. I am scared and upset and all those things that you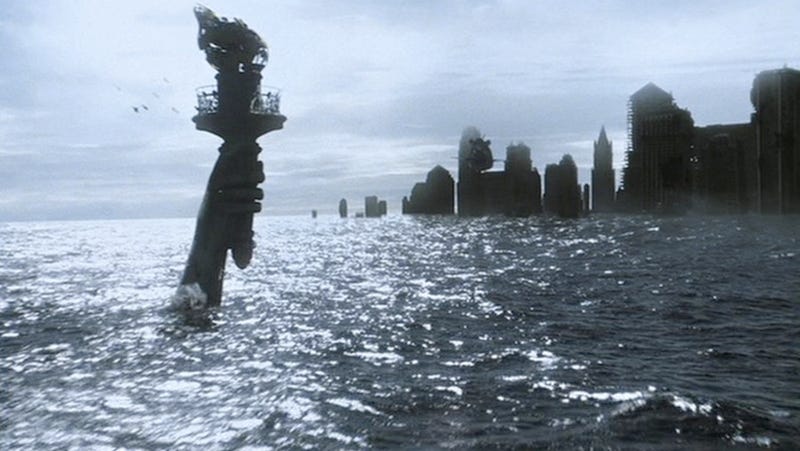 Image from Artificial Intelligence: A.I.
would expect a left-leaning feminist who wants a more inclusive society and a peaceful, functional world would feel. There is a lot more I can say but this post is not about politics or at least not this kind. No, what I have realised is how much culture matters. How the narratives we tell ourselves shape our world view. Stories of uncouth maverick outsiders who destroy corruption paved the way for Trump, just as all the books in which men do things and women don't, may have made it harder for some people to see that the President of the United States could be a woman. It wasn't just that of course. I can't do anything about globalisation or the decline of the fortunes of the white middle class, the loss of traditional industry and the rise of the super-rich.
I have always thought that what I can do is not very important. This election has changed my mind. I am a story teller and the stories we tell can change the world.
If it is stories that shape us, then I have to make sure that I tell the best ones that I can. Today I am returning to my rewrite of a post-cataclysmic adventure set in a future flooded UK with renewed enthusiasm. The story had stuck as stories do. I had got lost in an endless revision loop of the first few chapters because I had fallen out of love with it. It is a story about a young girl who tries to do the right thing in a tricky, corrupted world. She puts her life on the line to save her family and also to save her idea of what civilisation is. Suddenly it seems relevant again and worth fighting for.
Of course as the writer I control the ending. The bleak point in the story when all is almost lost is followed by the fight back and renewed hope. There are setbacks but my heroine makes alliances across cultural divisions and most importantly she holds on to her beliefs that human beings should not be slaves and fights hard for those she loves. I can only hope that in this at least life follows art.